Posted on
By Andrew Mackie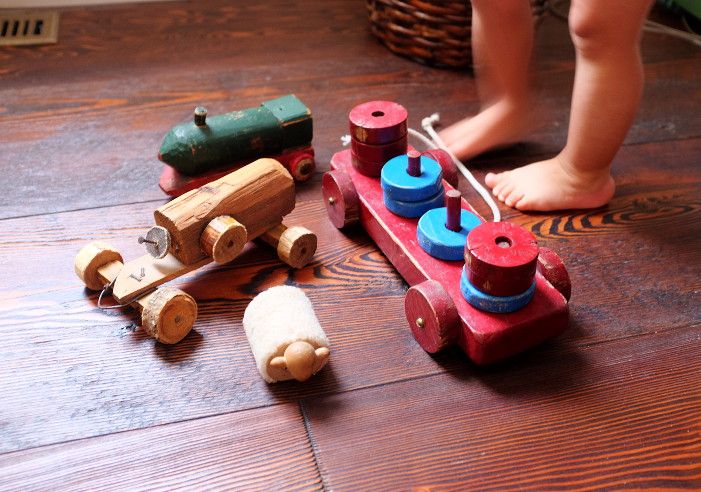 Shortly after our son was born, Doug Andrews, 87 year old local artist, friend and artisan who makes the beautiful pottery on display at our store, stopped by with a box. Inside were some of his old wooden toys his dad had made for him when he was a kid!
A little handmade tractor. A train and car carrying stacks of round wheels. Simple. Somewhat crude. Well worn/used/loved.
To this day they remain amongst Charlie's favorites.
They say it's the simple stuff that lasts the longest. Captures the imagination. Allows for new games to be invented, as they grow and learn.
We've always tried to carry an extensive selection of wooden toys. Are they as sweet as these antique, eccentric handmades? Maybe. Maybe not. We might have to wait another 87 years to make that call. But they are all pretty great!
Another exciting shipment arrived last week. Grimm's Wooden toys are back! It's been a few years since we've been able to get them, and at last our shelves are once again filled with their bright colors.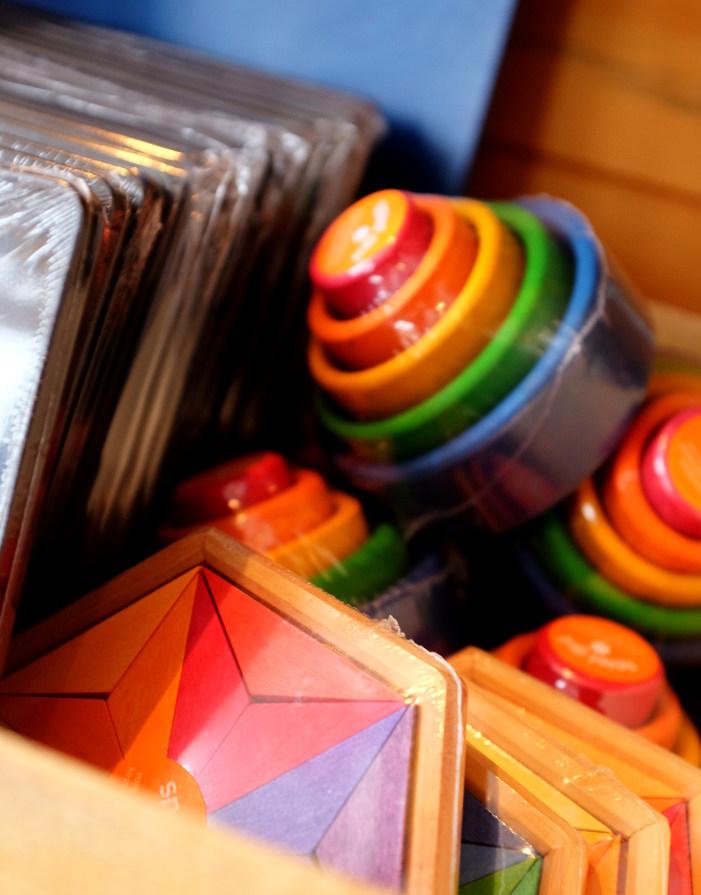 If you're not familiar with Grimm's, they are one of the top German toymakers. And a favorite around the world!
They focus on imagination led play. Simple geometric and abstract shapes, incredible, rich colors.
And of course, handmade from only the finest natural materials. Wood. Natural oil stain. Safe, healthy and fun!
Kids love them!
And apparently, so do adults… When our team was loading up the new products and images onto our web-store, they kept talking about how much fun it was just looking at the pictures, and how they wanted to bust open the packages and start playing with them.
So make sure you're ready to share.