Posted on
By Andrew Mackie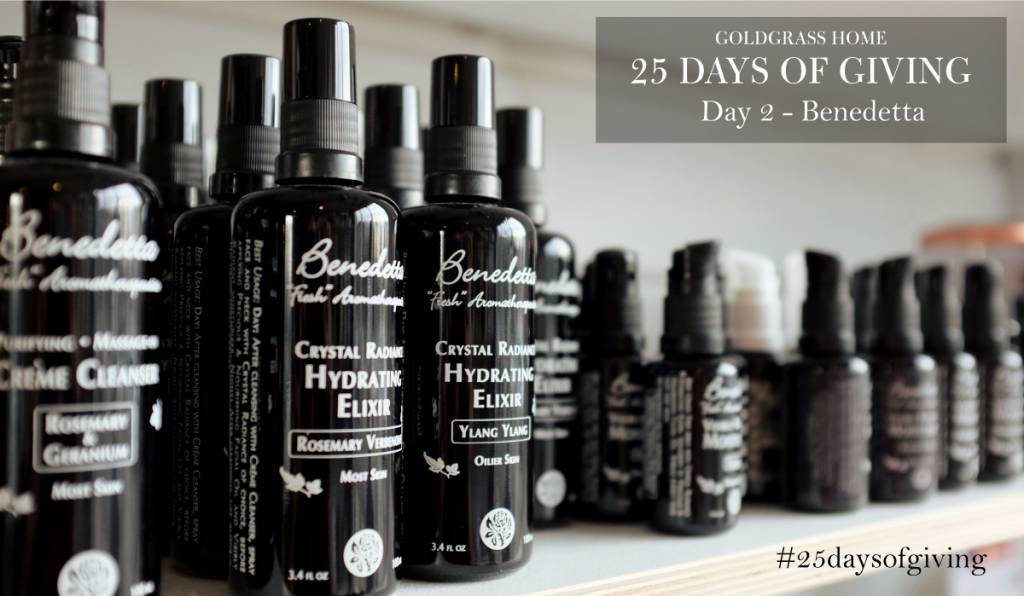 The campaign is on! The Goldgrass Home 25 days of Giving!
Each day through Christmas, we're featuring one amazing, natural gift idea to help you ease the stress of thinking of that perfect thing for that special person. And we're doubling the giving effect by donating 10% of all sales of the daily features to the Resolve Campaign to end homelessness.
And that's not all. Everyone that takes part in the 25 days of giving gets entered into a draw for the Goldgrass Ultimate Natural Spa Kit, a beautiful collection of Organic bath linens, skin and spa products and more, valued at over $1000!
There are 3 ways to enter:
Purchase a Featured 25 Days of Giving item here at Goldgrass Home
Share the Daily Feature that we post on Facebook
Re-post our daily feature on your Instagram
The more you play, the better your odds of winning. So help us out by spreading the word. Play now, and play often! We really want to raise as much as we can for a nice big donation to Resolve!
Today's Feature: Benedetta Skincare
It's one of those things that just has a cult following. People that start with Benedetta have a hard time ever using anything else. Her specialized formulas represent the utmost in purity, using only the finest natural, Organic, and wildcrafted ingredients.
There are rumours that the secret magic behind how well Benedetta involves rituals of dancing naked around the cauldrons while formulas are being prepared. I can't confirm or deny this, but I do know it works. People just keep coming back for more.
So why not stock up, either for yourself, or as part of the natural Spa gift or stocking stuffer?
And what better day than today? You can feel extra good knowing that your gift is also contributing to a great cause. Hurry on down!