Posted on
By Andrew Mackie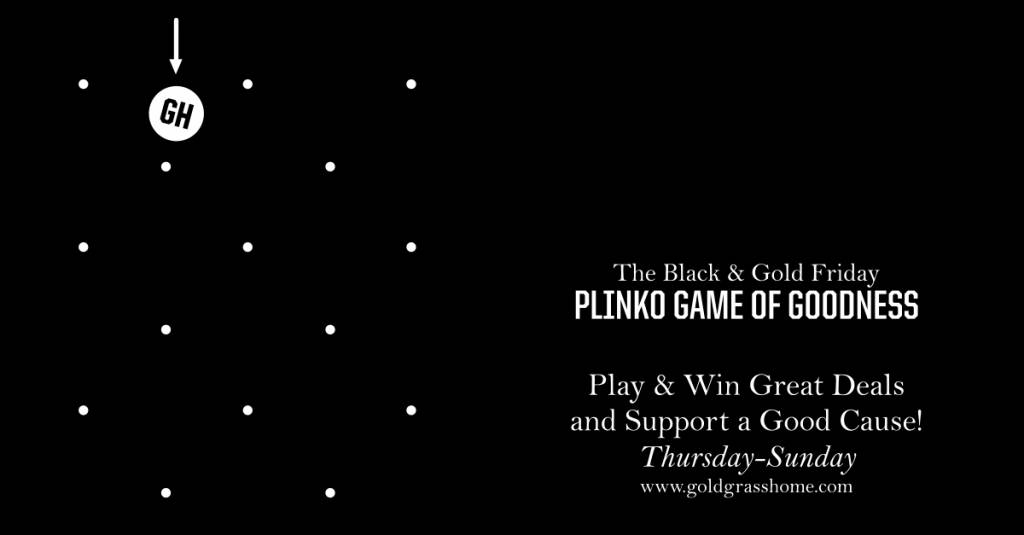 The phone rings yesterday.
'Hey, are you guys doing a sale this Friday for Black Friday?' is the first thing they ask.
'I don't know. We've never done it before.' I answer. 'Isn't that more of a big-box store thing?'
'I don't know,' they say. 'I think all the stores are doing it now. And I saw this pair of wooly slippers that I want to come in and get…'
'Maybe…' I say. 'Let me meditate on that one…'
The phone rings again.
'Hi. Can you tell me what you're doing for Black Friday…'
I guess it's officially here.

We're not really going there, are we?
You know 'Black Friday' right? The day of absolute shopping madness? The one with people camping out in front of Best Buy for a week to save a couple hundred bucks on a tv? The one that doesn't exactly bring out the best in people?
Yes, it has it's dark side. I guess that's why they call it Black Friday, after all. It's not really a secret.
But this year we're doing it. Throwing our hat in the ring.
Can't beat em, join em, right?
It's a time of celebration. Celebrating our relaunch… Looking for an excuse to promote our first 'Open Late' Thursday. (We're now open until 8pm every Thursday through the new year. A trial run…Come on down!) So let's do it.
Of course, we have to put our own twist on it. We have to make it fun. We have to make it more about fighting fellow humans to get better prices.
So, introducing…
The first ever Goldgrass Home Black & Gold Friday event!
Yeah, there will be some good prices on some beautiful natural stuff. There will be some sweet deals, if you're lucky.
But here's the fun part. Every person (including you) that brings something up to buy at the register on Thursday night, or Friday, Saturday and Sunday, gets to drop a ring down the Goldgrass Home Black & Gold Friday Plinko Game of Goodness. Where your ring lands will determine your fate.
Here are some odds (not necessarily precise math…):
There's a 1 in 16 chance you will get 50% off whatever you bought.
There's a 1 in 8 chance you'll get 20% off whatever you brought to the register.
There's a 1 in 8 chance that you'll get nothing off, but that 25% of your purchase will be donated to a the Resolve Campaign
There's a 1 in 8 chance that you'll get a discount, and we'll match it as a donation to Resolve
There's a 1 in 16 chance you win a big hug from a team member of your choosing. (we give great hugs…)
and so on…
(and everyone that plays is more than welcome to add something to the donation jar)
Good times? I think so.
We start with a sneak preview Thursday night at 6pm and run until we close on Sunday. Come down to Goldgrass Home and Plinko to win. Play for keeps. Play for the deals. Play for the cause!

See you here. Bring your lucky charms!
(the game applies to in-stock items only. For all special order items, such as Floors, Tile, Hastens beds, we're donating 5% of all orders to Resolve)