On a recent getaway to visit a cousin who is setting up an Organic farm in southern Ontario, a dilemma arose.
As part of setting up their farm, they've also been setting up their domain, turning their 80s farmhouse into something worthy of a design magazine. Rustic antiques meet open, modern space. Rough-sawn wood cabinets and doors meet hand-poured concrete showers and counters. It looks awesome!
They don't have much new stuff, but one of their feature purchases is their couch, from Cisco Brothers.
A beautiful, soft, cozy, white sofa.
It really ties the room together. (as they say)
But here's the issue.
Their house is a two bedroom.
They have their room. Riva and I (and the baby) are in the guest room. And the brother (also my cousin, also visiting from Calgary) needs a space to sleep.
The dilemma: Can you let someone crash on the new couch?
(brotherly love, or keep your new stuff looking new?)
The decision: No way man!
After some debate, it was into the basement for brother. Onto the air mattress with the dogs. A cruel fate, but no drool or hair oil staining this new couch!
What do you do with your good furniture?
Let your guests do whatever? Leave the plastic covering on to protect it forever? Freak out if someone puts their feet up? Kick back and eat TV dinners? Change into fresh clothes before lounging?
It's a tough call; one of the drawbacks of getting nice things. But hey, it's always possible to clean upholstery. (actually with some decent non-toxic methods…)
Where am I going with this?
If you aren't already a connoisseur, you have to check out Cisco Brothers furniture.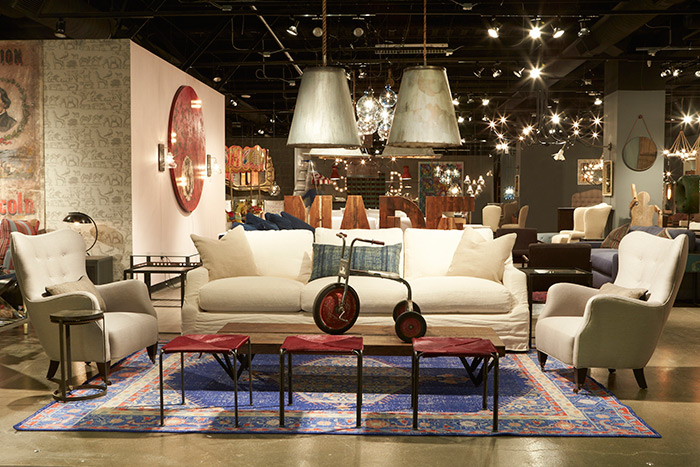 If you're not familiar with Cisco, they are pretty much the perfect combination of style, comfort and health. The best we've been able to find. In their Basal Collection, their pure materials are similar to our mattresses: natural latex rubber cushions, wool for comfort and fire-resistance, and upholstery made from linen, hemp, Organic cotton. (And if you ever get a chance to visit one of their showrooms, it's an awesome experience. You feel cool just by being there…)
So if you are looking for the healthiest, most comfortable and all around awesome looking sofa, loveseat, armchair, sectional, lounger and all the right accents to go along with it, look no further than Cisco.
Get in touch with us for a quote, and swing down to the showroom to feel for yourself.
Then you're only worry will be what you do when guests come over…