Posted on
By Andrew Mackie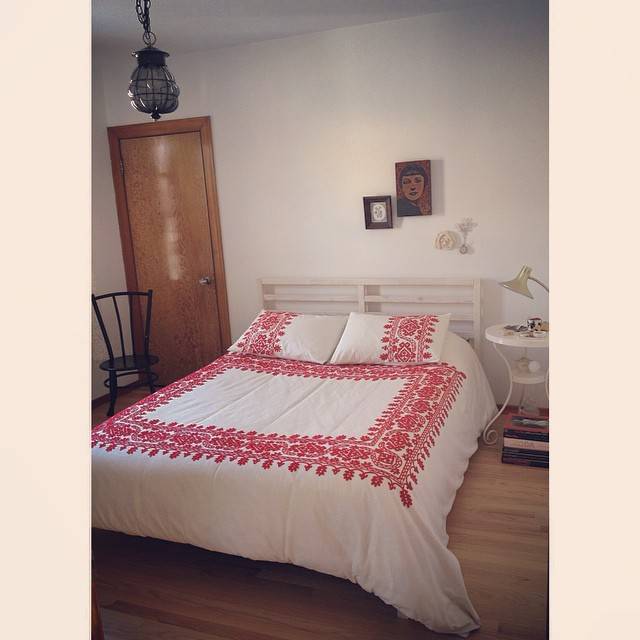 Today is a day for staff picks! A day to show it off.
From Irene:
'I've worked at Rivas for almost four years, and I covet many things. This Coyuchi duvet cover and shams was a happy gift to myself last Christmas. I'm a huge fan of embroidery, and textiles is one of my passions, so every time I walk by my room and see this. I do a little happy dance.'
…..
Why not celebrate the way we use the things we love? The things we work with and stare at all day, and dream about taking home.
Why not celebrate how we make our homes special? Because, obviously, they are. And they should be. That's kind of the whole point, after all. If it makes us want to live, love, laugh and dance, I think we can say 'Job well done!'

The hand-embroidered Organic cotton duvet cover from Coyuchi is a favorite all around. One of the nicest things that's ever come through our doors.
Perfect for the artist/poet/fashionista in all of us!
Perfect for all the little happy dances!