Posted on
By Andrew Mackie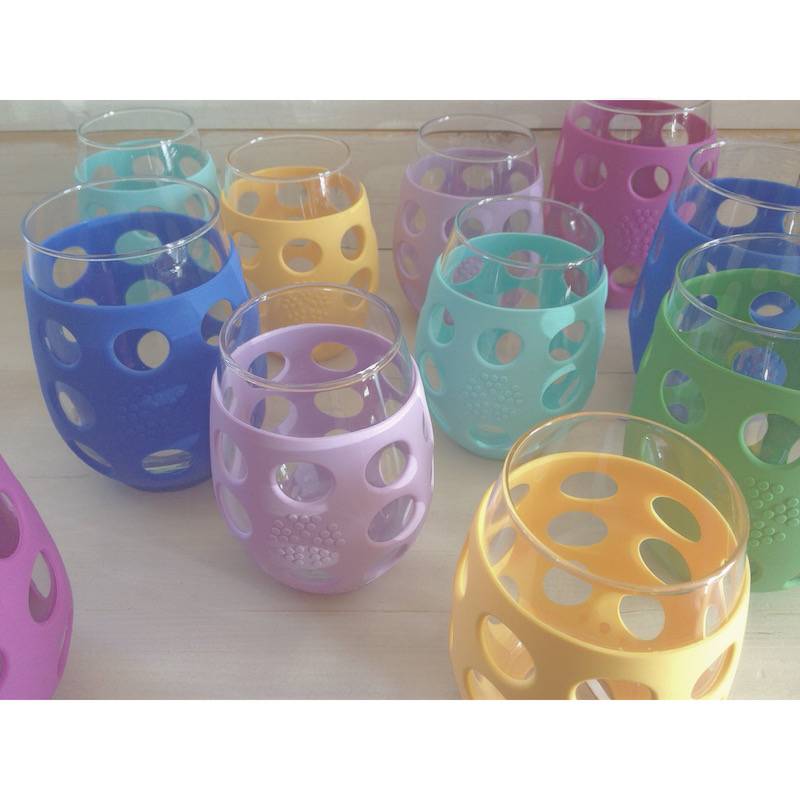 Staff pick. From Jen:
'The neighbors pop over, the children run around playing. We sit on the front steps, sun streaming down, cool breeze, a glass of wine in my hand, laughing through conversation. Its the perfect relaxing moment after a long day. The Lifefactory wine glasses fit in effortlessly. With its sturdy flat base, and silicone to insulate and protect the glass from bumps, they are perfect to take outside. Tuck them in the picnic basket, tote them to a spot beside the river. Juice and sparkling water for the kids; Mint Juleps for me and my sister… a perfect combination. You might even find me using them at the campsite. Late night conversation, campfire baked brie and homemade mead with friends… perfection. '
…..
Simple, clean, fun, modern. Lifefactory makes casual wine glasses for everyone, and everywhere.
Yes, Lifefactory makes some of the coolest stuff. You've probably seen their glass water bottles. All wrapped up in their protective, bright colored silicon. Safe and healthy, all combined into the perfect package.
We were all pretty excited when their new catalog came in, with all their new ideas. Glasses, food containers. Who says practical and healthy can't also be fun?