Posted on
By Andrew Mackie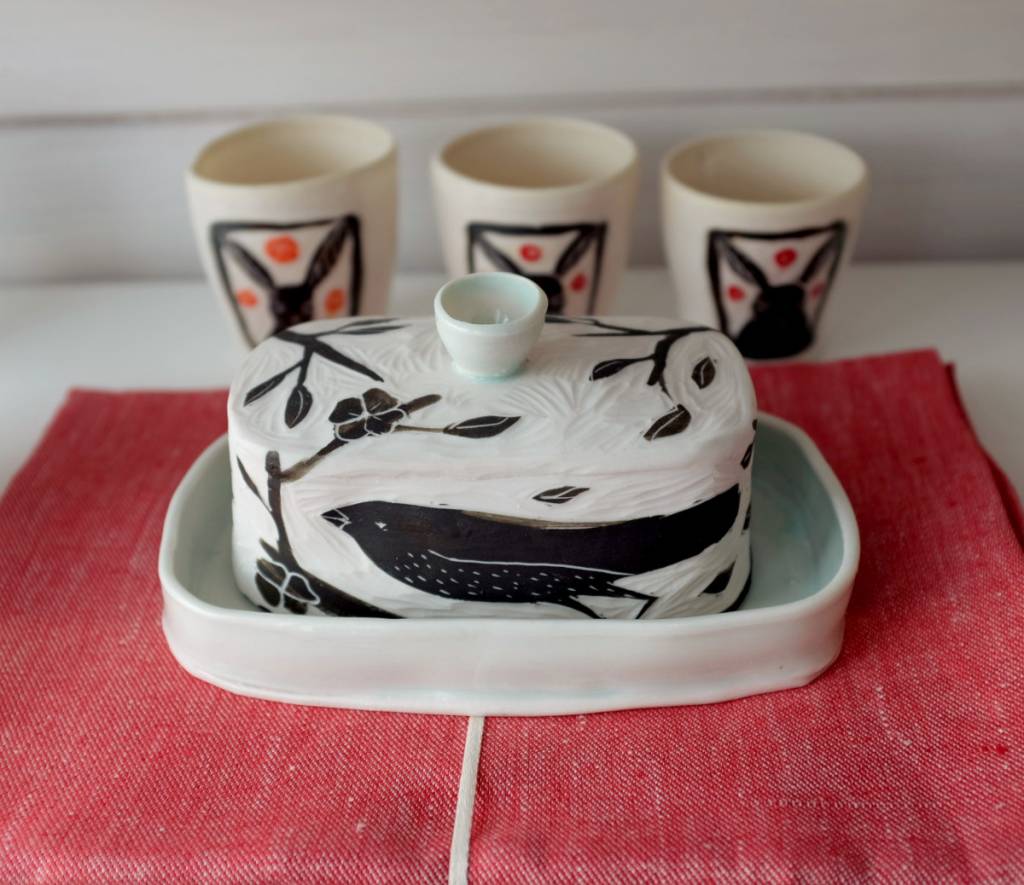 Laura Sharp from White Owl Ceramics was in the other day, dropping off a boatload of her new work. In case you haven't seen it, she makes a stunning line of hand-thrown, hand-carved, hand-painted ceramic cups, vases and other assorted decor.
In short, each piece takes a lot of work.

It's no wonder they are a hit.
Since we made our shift last year, we've had a lot more luck finding local artists and artisans willing to show off their wares in our store. It's been one of the more fun and rewarding things that's happened to the new us.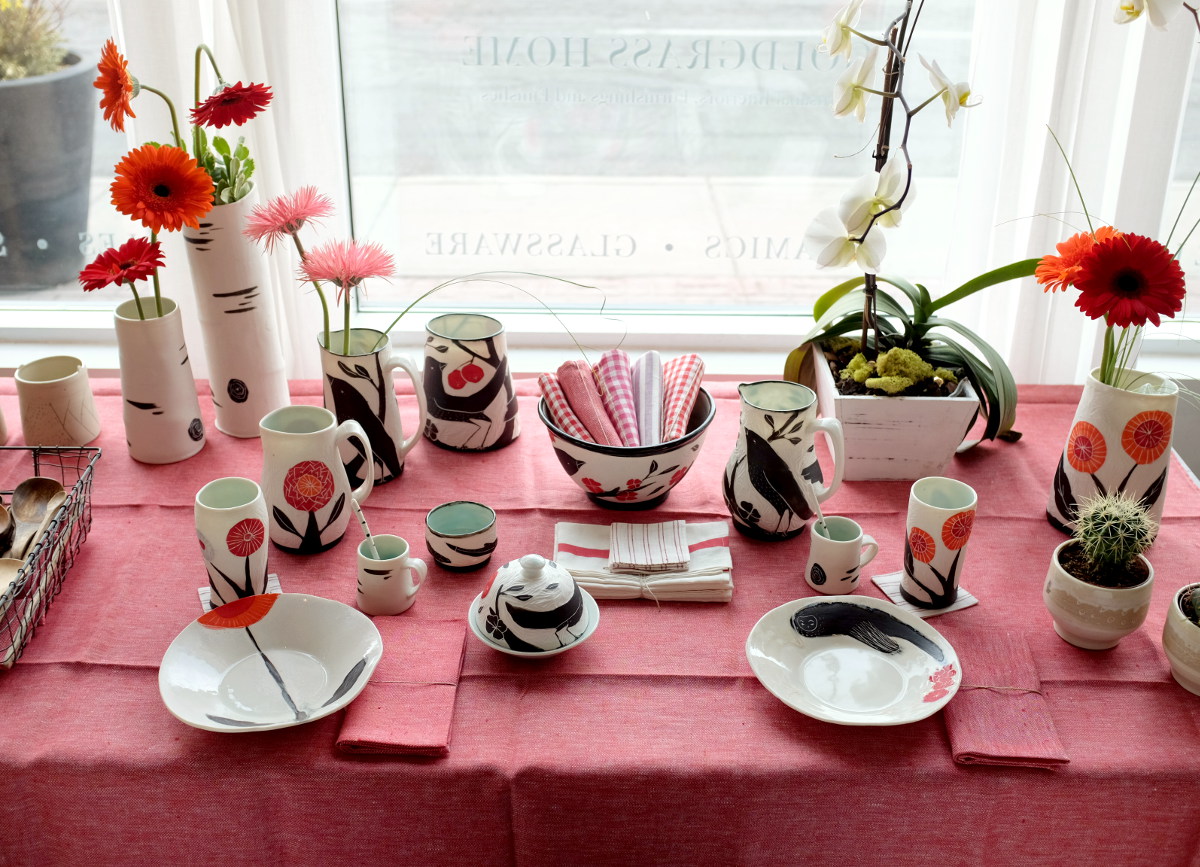 Getting to work with local artists, glass blowers, potters and woodworkers was always one of our goals. But we didn't really know where to start. We had to go out and search.
Now we still have to go out and search, but sometimes the search comes to us.
And the range of amazing local stuff we can exhibit is growing. Slow and steady. It makes us look good. It adds a level of richness to our store experience.
(We're also a bit proud that the artists choose us as a place that makes them look good too. Because promoting them, over the mass produced, generic options out there is really the whole point.)
At the end of the day, while it can't all be locally made, we want everything we show off to be made with the same level of care, skill, passion and craft that our local friends like White Owl enjoy.
Why? Because it matters. You get something that's better, plain and simple. Better quality, more beautiful, more comfortable. A richer, more profound experience, all around. Where it's ceramics and home decor, or a bigger decision, like a new table, couch, or mattress, you're going to be happier when you make the upgrade to something made with pure, natural materials and handcrafted care and quality.
And White Owl Ceramics are simple beautiful. Come down and see for yourself.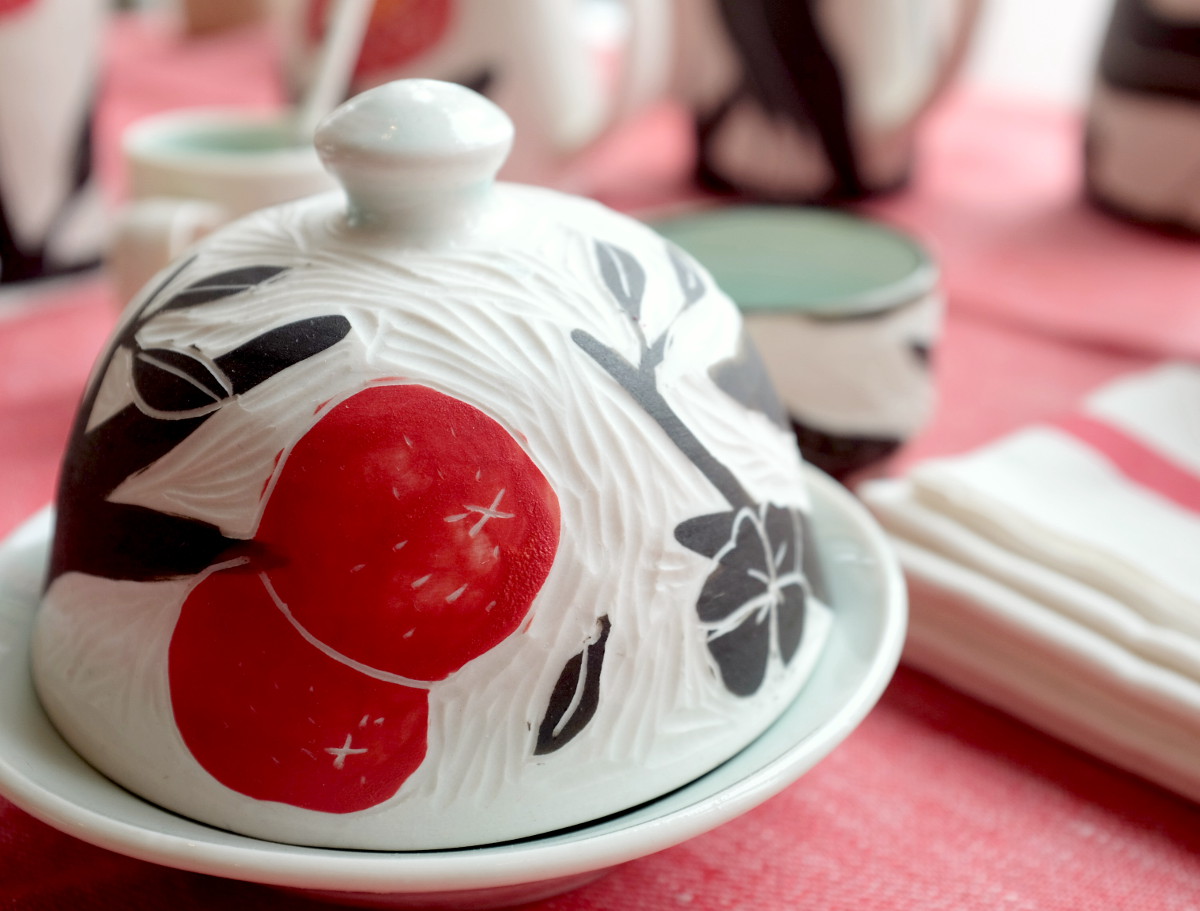 Take a close look at the detail on this. Hand-carved and painted. Each piece totally unique.