Posted on
By Andrew Mackie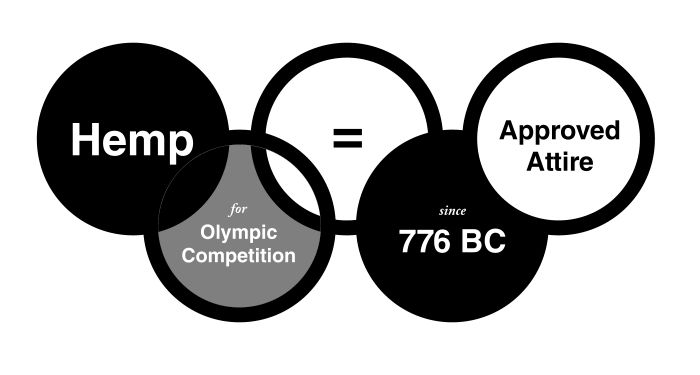 Have you heard that hemp fabric is becoming the next big thing in performance clothing?
If you haven't, it's time you think about saying goodbye to all that flashy polyester, and start getting back to nature.
Newly engineered fabrics are constantly being developed to meet the demand for high activity sportswear. Synthetics abound in this particular market – designed to wick away perspiration so you can focus on your game and not the shirt that's stuck to your body.
As science keeps pushing the revolutionary button, nature stands by patiently with perfectly simple answers.
Lots of awareness has been raised about the superior qualities of Wool as nature's performance fiber. But did you know that hemp has similar qualities, and uses less input for production?
Hemp Performance Clothing: Won't get you kicked out of the Olympics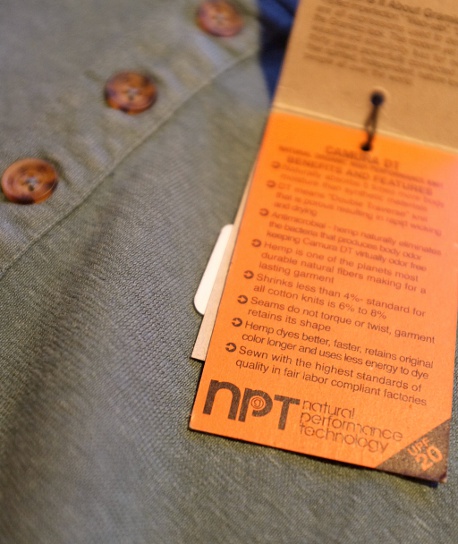 Gramicci, an outdoor clothing company, has come out with Natural Performance Technology (NPT)(TM) using a blend of GOTS certified hemp and organic cotton.
According to their website that means "toxin-free, certified organic cotton and hemp blended endurance knit that naturally produces higher levels of moisture management, breathability and body temperature regulation than synthetics and the new chemically treated performance cottons."
According to Gramicci President Marty Weening, "The retailer doesn't know or doesn't believe performance wear can be natural or organic. We are the only brand making performance apparel that is truly all natural and organic. Consumers don't have to settle for active wear that's been chemically treated to add performance — nature has already provided us with hemp and organic cotton. Our proprietary weave results in a tested, outstanding all natural, organic performance wear."
Products made from hemp fabric will outlast their competition by many years. Not only is hemp strong, but it also holds its shape, stretching less than any other natural fiber. This prevents hemp garments from stretching out or becoming distorted with use. Hemp fabric may be known for its durability, but its comfort and style are unrivaled. The more hemp is used, the softer it gets. Hemp is also naturally resistant to mold and ultraviolet light.
The porous nature of hemp allows it to "breathe" so it stays cool in warm weather or during physical activity. Additionally, air which is trapped in the hemp fibers is warmed by the body, making the fabric naturally warm in cooler weather.
Some interesting facts about hemp:
The Columbia History of the World states that the oldest relics of human industry are bits of hemp fabric discovered in tombs dating back to approximately 8,000 BC.

Unlike cotton, hemp is naturally hardy and drought tolerant and grows well without herbicides, pesticides or fertilizers. Twenty-five percent of all the pesticides used in the U.S. are applied to cotton.

Hemp fiber is one of the strongest and most durable natural textile fibers. Not only is it strong, but it also holds its shape having one of the lowest percent elongation of any natural fiber. In fact, its combination of ruggedness and comfort were utilized by Levi Strauss as a lightweight duck canvas for the very first pair of jeans made in California.

Hemp has been shown to "eat" radioactivity at Chernobyl. Hemp is proving to be one of the best phyto-remediative plants in the world. These plants have the ability to decontaminate soil by absorbing and/or trapping pollutants ranging from radiation and pesticides to solvents and toxins leaching from landfills.

Industrial hemp is not a drug. Unlike its cousin marijuana, industrial hemp has only trace amounts of THC – the chemical that produces the high.
Get yourself done up in some performance hemp fabrics!
At Rivas, our Fall/Winter line is filled with hemp choices from Gramicci, HempHoodLamb, Groceries and Bastine. Find out for yourself the beauty of hemp fabric. Look good, smell good, feel good; get out there and do your thing.