Posted on
By Andrew Mackie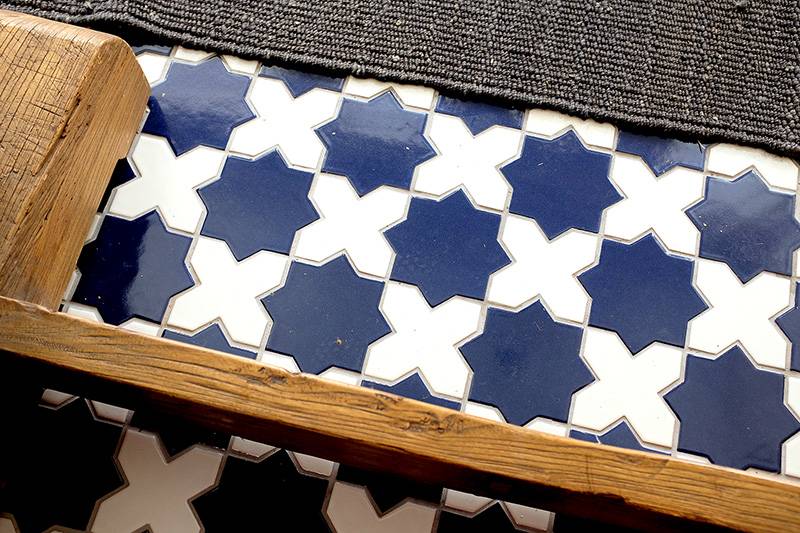 Here's the thing, I have a lot of things I like from our ongoing home reno. One of the best is the first thing you see when you come in. At least, if you are looking down. And it makes me feel good every time. Good to be home…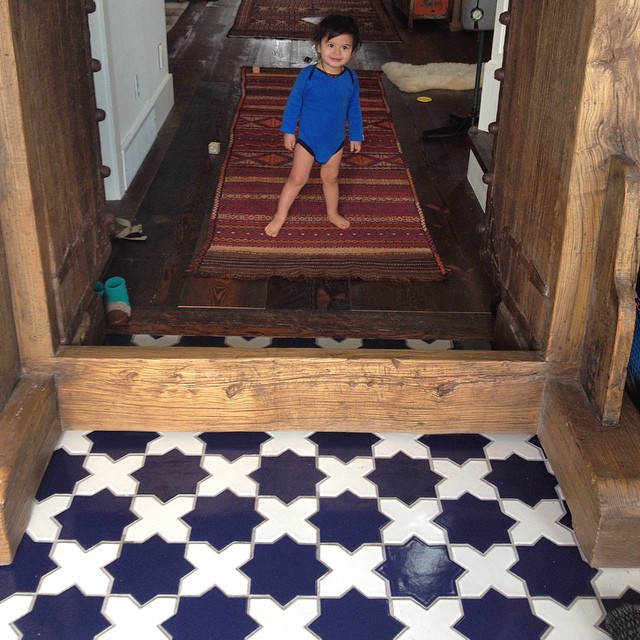 (having this guy there to welcome me home doesn't hurt, either…)
When we were planning our projects, this was maybe the idea I was most excited about. The Star and Cross tiles! And also had the least idea how it was going to turn out. When the tiles showed up at the store, I knew it was going to be cool. The colors were perfect. The deep, rich blue stars highlighted by the bright while X's. (Or is it the other way around..? It goes back and forth.)
Choosing the grout color was something I hadn't thought about at all. It was a big discussion with the tile guy. With everyone! I had never thought much about the science of the intermediary color. If you go white, then the crosses look bigger. If you match the blue, then the stars look bigger. Going with a darker color means you don't have to worry if it gets a little dirty over time. Someone suggested a deep burnt-orange color…
What was the right thing, traditionally? We want to avoid a major faux-pas. The internet isn't loaded with ideas for the Star & Cross tile pattern.
We went with light gray. Maybe a medium-light gray.
And in my mind, it turned out perfectly! Grout lines disappear into the background, and both tile colors come forward. Perfectly balanced.
Sometimes you can only see a glimpse of the pattern. Hidden under piles of shoes, bags, gear, supplies, the red wagon. This is the door we use. This is the door we walk out of every day. Our portal. We have a kid. So stuff accumulates. But it's motivation to tidy, hang things up, quasi organize. Gotta show off the tile. Who knows who might stop by!
It's a classic Moroccan, Mediterranean pattern. Perfectly geometric. The Star is made of two squares, rotated 45 degrees. The Cross fills the voids exactly. It's one of several classic patterns from Fireclay tile. The partnership of two shapes. Mathematically precise, yet imperfectly hand-crafted. Loaded with character, fun and style. Call me old-fashioned, but you just can't beat the classics.
Tile is a big choice. It's not cheap. It's not easy. To get it in, or out. You want something you're going to like. Forever, pretty much. And yet, I hate boring things. It's a dilemma! It's easy to go crazy with a bright paint. I know I can change it whenever. But tile? Stakes are higher. The perfect mix of boldness and timelessness is hard to calculate. So far, I like how this one turned out.