Posted on
By Andrew Mackie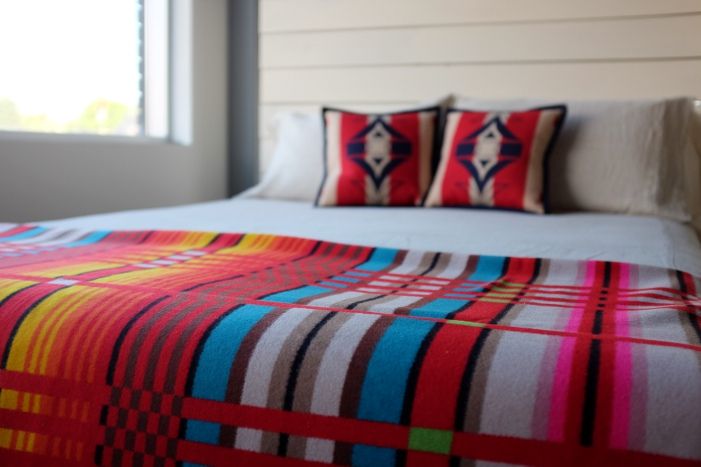 The great Pendleton. Known for it's high-quality wool. Known for classic, traditional, often Native American style patterns.
Known for vivid colour…?
Perhaps not necessarily. Although I suspect they are never regarded as drab, boring, run of the mill (so to speak…), we got some items with our most recent shipment that are by far the brightest brights we've ever seen from this iconic brand.
The rectilinear patterns featured in this exclusive new design are inspired by indigenous weavers of Northern Mexico. And, as we expect from Pendleton, finished to the highest degree, using soft versatile wool.
Why not give the bed some pop? Especially during these, the nicest days of the year. The Sonora Serape blanket from Pendleton won't leave you feeling bored or melancholy. 'Get over it,' it says. 'Live a little…'
And as a backdrop for this vivid expression, we've gone neutral, to make the contrast even more profound. In this case, Coyuchi natural linen.
Pure, simple, elegant. Touched with a delicate stitch pattern, to give it just a hint of…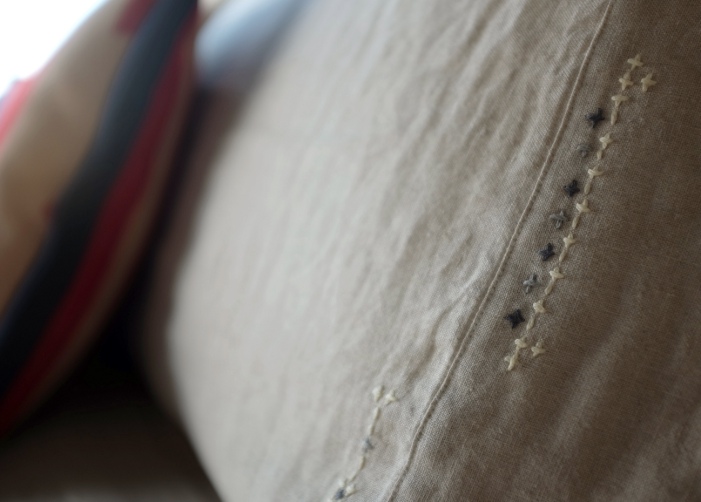 Awesome?
Yes, I'd say that's fitting.
This isn't the season for layers and layers. A layer of linen… pull the wool over you when the breeze starts blowing through… It's more than enough…what else do you need?
Maybe a couple toss pillows to prop up on and read a book by the dying light of long days…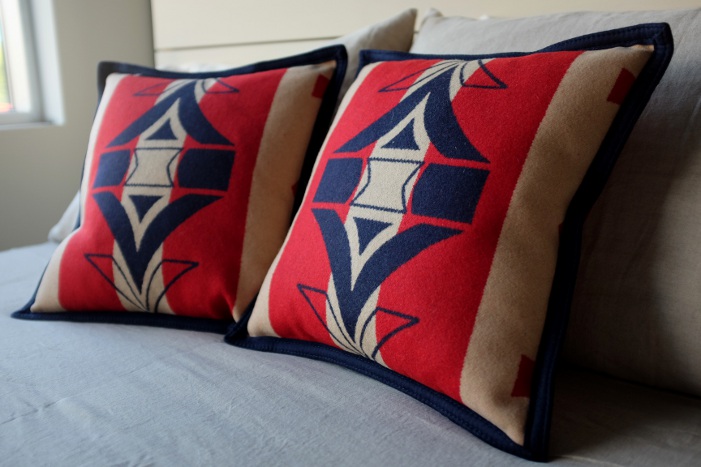 These will do just fine. The scarlet Parfleche pillows. Enough bright red to tie the whole thing together. Simple as that…
And in case you didn't catch the vibes this new blanket is throwing at you, here's another taste, up close and personal.