Posted on
By Andrew Mackie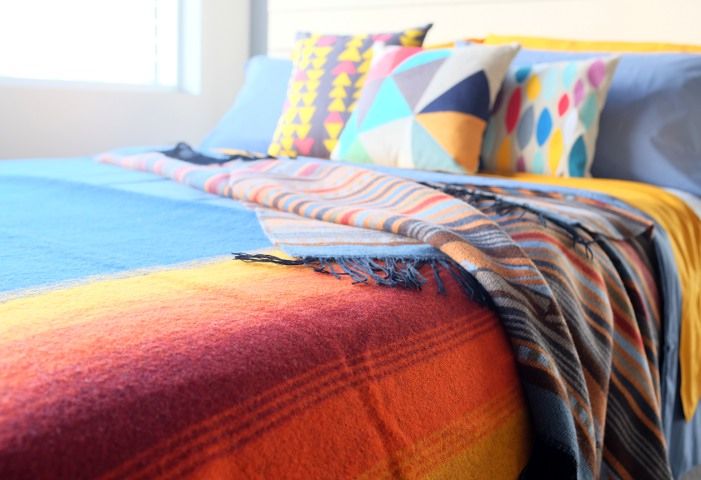 Are you one of those people that appreciates color? I know, it's not for everybody. Perhaps we are a rare breed. Shying from the safe choice predominant in today's style canon; the neutral tones, warm grays, off whites, walnut browns…
(next week will be an exercise in subtlety)
…today is not that day.
As the saying goes: Fortune favors the bold. (Or is it brave?) Hey, maybe they both work, in this case. Here it is: the Dreamy Organic Bed of the Week: Grand Canyon + Bright.
Having fun yet?
We can count on Pendleton to keep us warm. Their National Parks series is truly classic. Thick, rugged wool accented with bold stripes. The Grand Canyon blankets fit the bill exactly, with fiery reds and oranges accenting rich navy.
Next layer down is the delicate Coyuchi Lace Percale in French Blue for the duvet cover and top shams. Against your skin is the super soft Coyuchi Double Diamond in percale Organic cotton. And mixing it up on the top layer is is the bright mustard Coyuchi flat sheet. Sometimes you've got to break from the set…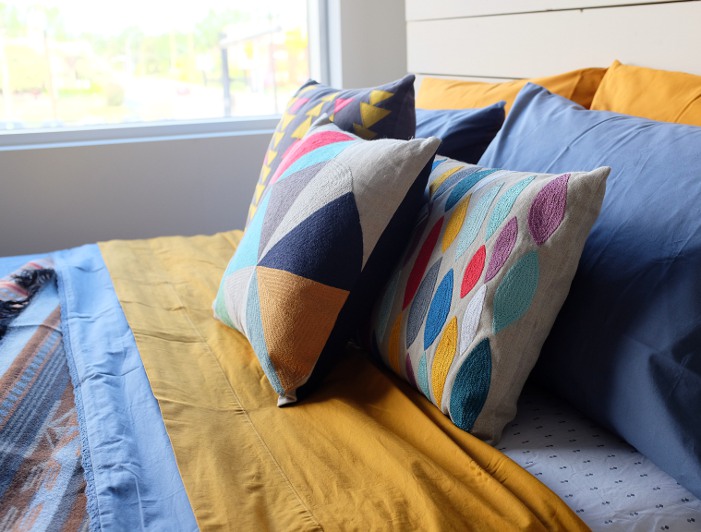 Now for the fun part…
Yep. Pillows. Why not have fun with your accents? No reason, you say? You're right, there is no reason. So we're showing three decorative pillows this week. Mixed and matched. Bright, geometric, whimsical. Anything goes…
And if these brights don't tickle your fancy, tune in for next week's dreamy Organic bed for a trip back to subtlety.
Here's a close-up of the embroidery, to help you feel the quality.