Posted on
By Andrew Mackie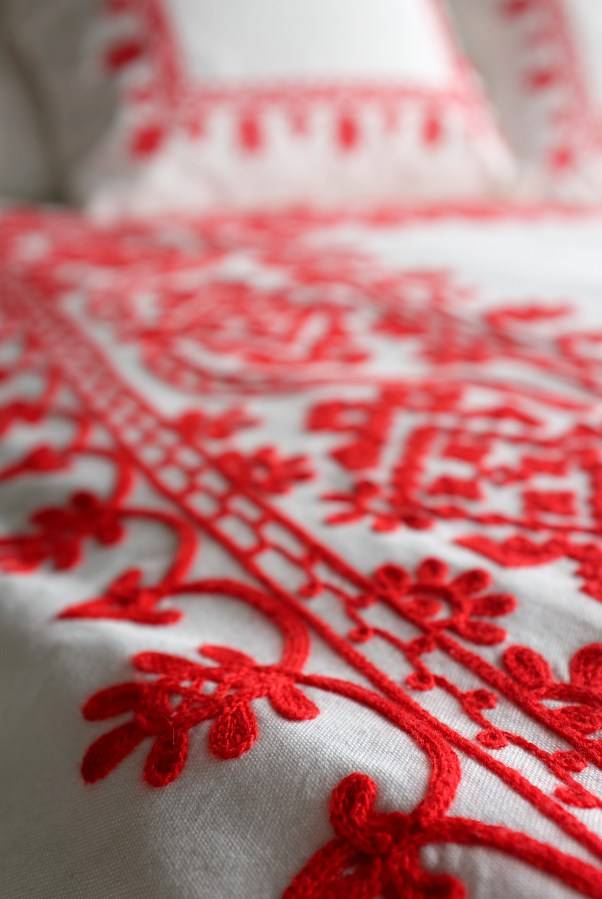 This weeks Dreamy Organic Bed is highlighted by the stunning Coyuchi Aari collection. In Red. (also available in blue, on special order)
Blam! This doozy is for real. No doctored photos in this set. We know because we took them ourselves. But no trickery here. This dream bed can be yours! Don't believe your eyes? Swing by the showroom to see for yourself. (if you live here…if not, have faith, It's nice.)
Rich in color, charm and texture, there is no comparison to the feel of this set. You'll notice the bed, as well. A custom platform in sustainable cedar with upholstered headboard in vintage fabrics. Designed and hand-built by Sachin Sudra of Hilo Designs.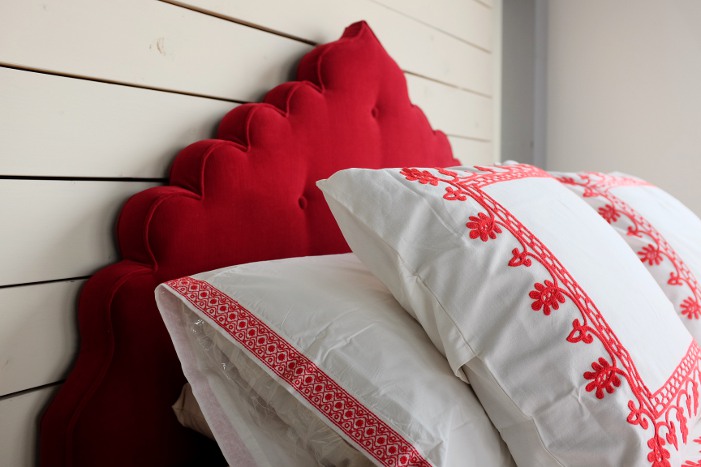 Using beautiful, traditional hand embroidery methods, artisans in India weave this beautiful Organic Cotton into maybe the bed of your dreams. The arabesques, floral and geometric components to this pattern stay true to timeless themes, while the bold contrast of the vibrant red on crisp white makes this collection a head-turner in your modern, contemporary or classic setting.
Lively, yet simple. Delicate, yet oozing a just a hint of machismo, this bed is fit for the bold-at-heart, whether you want to show it off or not.
The Bed:
Hilo Agastya Platform Bed – Hilo Designs
OMI Organicpedic Mattress – The Duo
Duvet, Euro shams – Coyuchi Aari Collection
Sheets and Pillowcases – Coyuchi Henna 300 Percale
Duvet – Crescent Moon Alpaca Duvet, Summer Weight
Pillows – Crescent Moon Alpaca & OMI Crush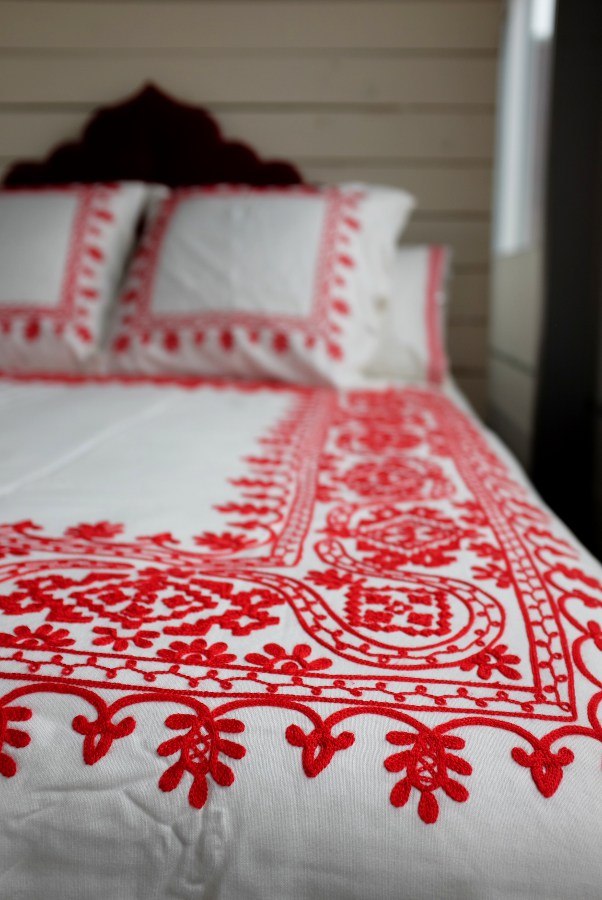 How will this bed affect your life? To say the least, the first rung up the ladder to stardom. Or if stardom is not for you (yet), perhaps a notch on the journey to your own private nirvana.