Posted on
By Andrew Mackie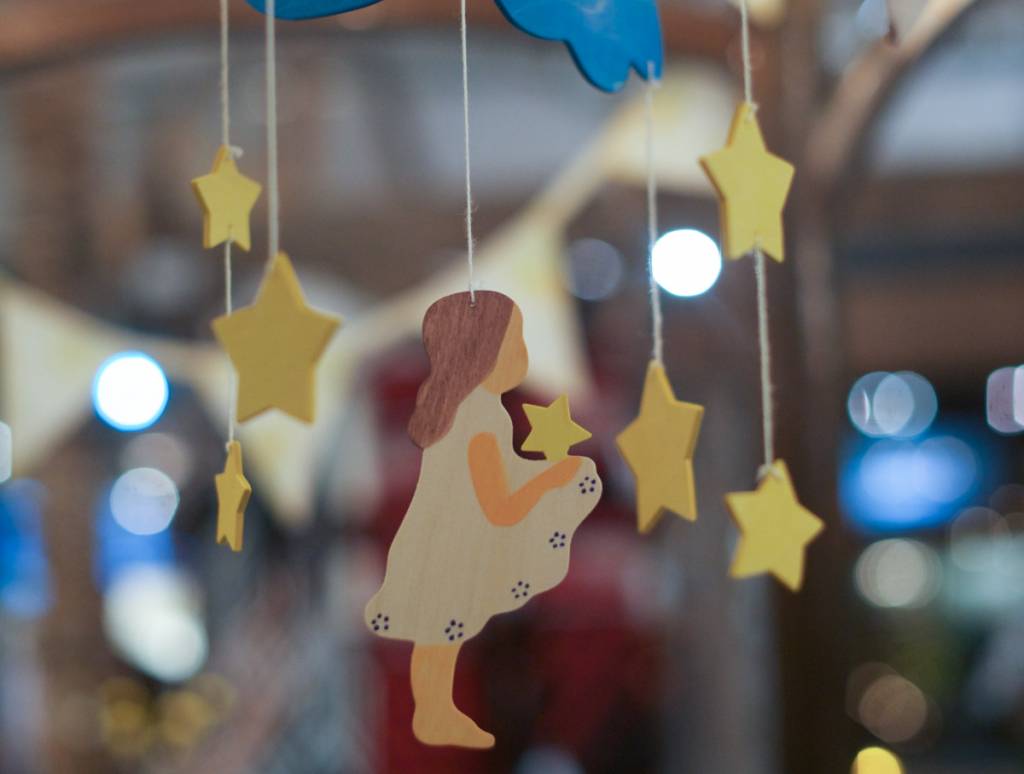 The annual Christmas in Inglewood celebration kicks off Thursday November 19th with the annual street festival! Starts at 6pm. Awesome stuff going on up and down the street! Stay tuned for more Inglewood events throughout the season.
Here's what we're up to:
First though, have you seen our new kids section? It's totally re-vamped. More fun than ever before! We've named it 'The Goldgrass Child.' (For all our golden children)
I want to say something like 'Calgary's biggest selection of traditional wooden, natural & inspirational toys, books & games,' but I've never actually measured. In our hearts, it's pretty good.
What I can say, quantifiably, is that there's a lot of pretty cool new stuff. Over the last few weeks, it's been boxes and boxes showing up. Full of German wooden toys. Stone toys. Puzzles. Felted vegetables and animals. Our hallway has been piled up. Our landlord has been mad at us…
'It's for the kids!' we tell him.
'I don't care. I just need to be able to get through here!' he says. He isn't really a Scrooge. He makes a fair point. We're hustling to get it unboxed and counted and arranged on the shelves.
Why am I telling you all this?
You might not have been by to see our new place. You might not have kids to find gifts for. (You might not even like kids…Although I have to say that even adults have been taking home some of our new wooden animals and dragons for themselves…They're just that cool.)
Tonight we're putting the whole section on a special sale. 20% off all kids stuff! Brand new stuff and everything.
Why?
It's the season, isn't it?
We're also serving hot tea from our friends at thenewnewage.com,

And Raw Organic goodies from Basic Roots!
And don't worry. If you're not into the kids stuff, it's still a pretty good night to get some ideas for your list too. Locally made ceramics and glassware. Cozy blankets, linens, robes. (that new bed you've always wanted…)
See you down here in Inglewood!
PS. Bring a friend along. I'm sure you know someone that could use a fun night out on the town. The more the merrier!