Posted on
By Andrew Mackie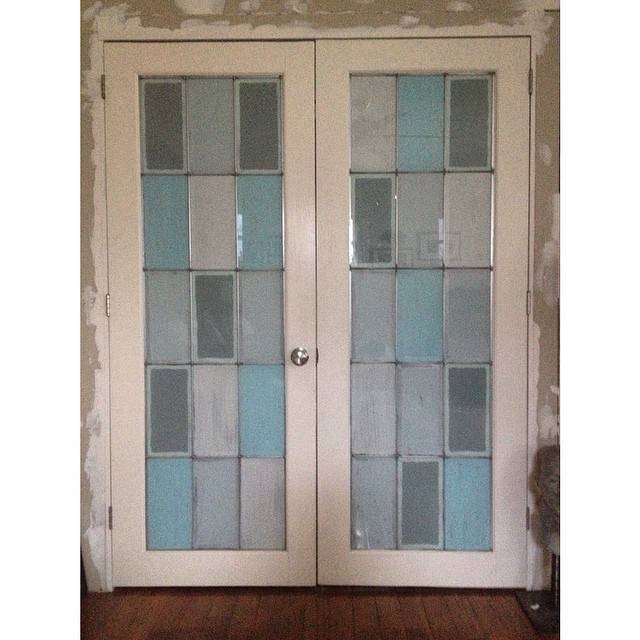 Who says it's just a wall paint?
Looking for a cool project idea? Check this one out…
Julliette's lovely alternative to curtains on her French doors to create privacy. BioShield's clay paints are made with natural occurring earthworm clays and pigment. We think it turned it out great!
BioShield Clay Paint Passion – From Julliette:
Our house is under perpetual renovation and I swear to any who will listen that this is the paint I will paint my walls with. One day. When the house is finished. It's no secret that I love this paint and crave the day I will see it beautifying the walls of my home.
In the mean time… I struggled to find suitable curtains for our bedroom french doors. I am somewhat ashamed to admit that I hung two old towels as a quick fix (about 3 years ago) and just last week, after fruitless curtain hunting, decided it was time to explore an alternative. I decided on paint. I wanted a sophisticated dead flat finish in rich saturated tones and of course, BioShield Clay paint fit the bill perfectly. I used a variety of application methods – finger painting, brush and sponge – to create texture and varying degrees of transparency and I think it turned out quite beautifully.
No more towels:)
Infinite custom tinting options + Non-toxic Natural Clay = Beautiful walls (or whatever…)
…..
Nothing wrong with experiments, especially when they work! If you haven't tried the Bioshield Clay based paint yet, it's time to stop waiting. This truly traditional formula gives you a rich, flat finish with depth and color that can't be duplicated.