Posted on
By Andrew Mackie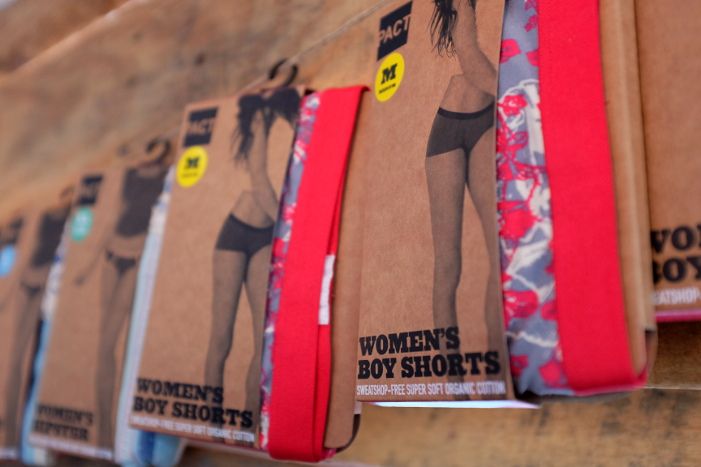 We've been remiss.
Nobody likes to admit it. Especially me. But sometimes a person has to face facts.
The issue: for more than a year now, an important section of our store has been vacant.
Underwear.
You may have noticed. Ever since we lost our I/O Bio merino line, we haven't been able to replace it.
People come in and ask: 'Do you guys have Organic underwear/bras/etc?' And we have to turn them away.
'We're working on it.' We answer, sheepishly.
We have our excuses, of course. We've looked. We've tried to fill the void. But until now, nothing has worked out. Sometimes it's distribution. Sometimes there is something that doesn't quite meet our standards. Sometimes Riva finds a beautiful line of lingerie from France that's just too expensive…
At last, we've found it!
I'm not going to go as far as to say that this is the key to living a long healthy life.
But if you agree with me that it's important to avoid putting toxic stuff on your skin, then surely you agree that natural, safe, Organic underwear is an important place to start.
And, of course, it has to look good and feel good…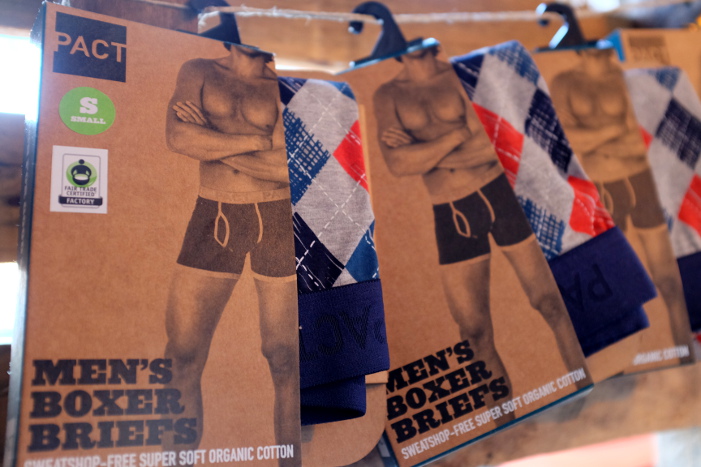 We're excited to introduce PACT, Organic underwear, socks and basics!
Stylish. Fun. Super soft.
For men and women.
Loved by all.
(You're next…)