Posted on
By Andrew Mackie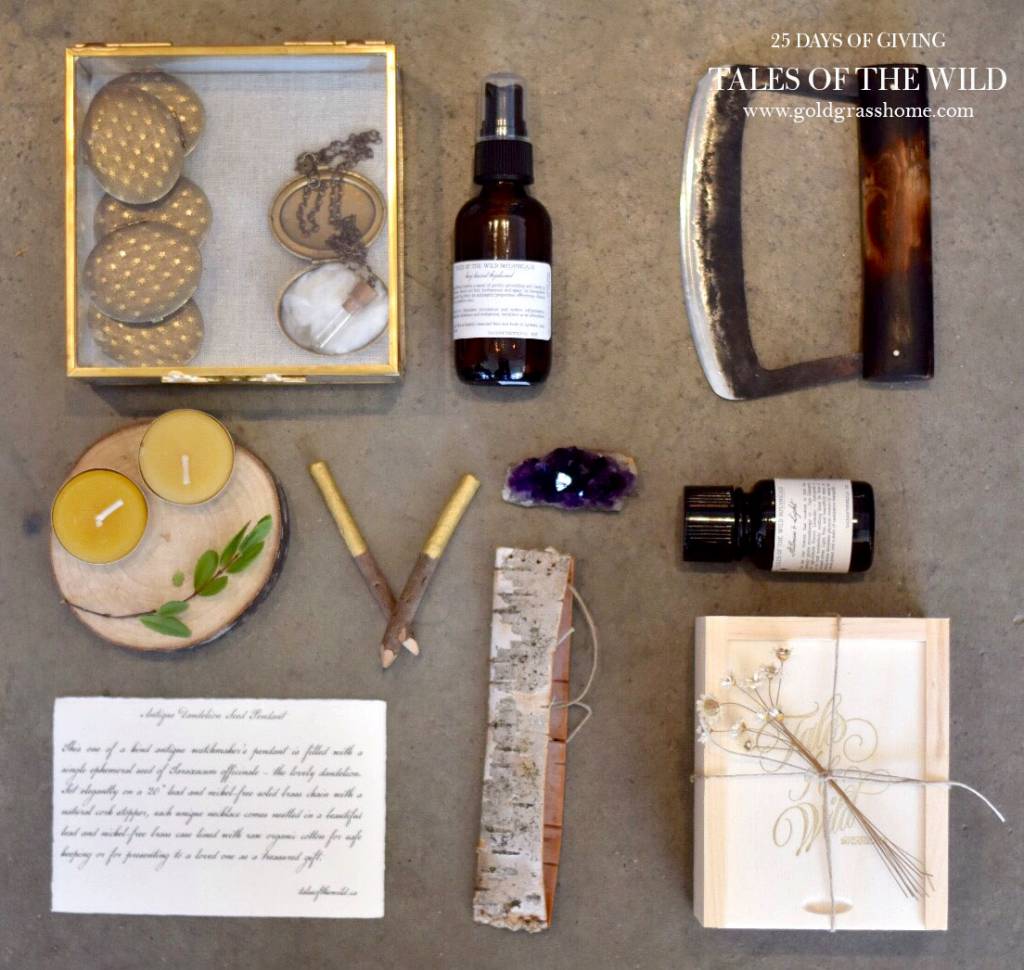 Tales of the Wild, earth's finest botanicals, today's feature for our 25 days of Giving campaign, is the creation of Amy and Richard McDowell, a Vancouver Island couple dedicated to making the purest natural botanical remedies, facial and body oils, and unique skin care products.
They treat every creation as a work of art, and it shows. Their product line is absolutely beautiful, inside and out. Beautifully designed, packaged, and made from impeccably sourced natural, Organic & Wildcrafted ingredients. When we first came across their stuff, our instant reaction was: 'We have to have this!'
Fortunately, they agreed! And now we are happy to show off a wide range or their selection, including some incredible gift sets, lovingly assembled in wooden boxes, with their elegant bottles and magical crystals.
Tales of the Wild's unending commitment to quality, craft and purity mean that they are a perfect gift for even the most discerning person on your list. Even the person that has everything probably doesn't have anything this cool.
As they describe their purpose, Tales of the Wild Botanicals bring home ' an authentic experience of the natural world that rests in the wild heart of every scent.'
How nice does that sound?
…..
We're raising the stakes for our 25 days of Giving campaign. By taking part, you're not only getting awesome natural gifts for friends and family, and helping us support a great cause, you also get 10% off the daily feature, and now 15% of the sale will be donated. And you're also entering to win an Ultimate Spa Kit, valued at over $1000. It's an amazing gift pack stuffed full of the world's finest and most luxurious skin and spa products, bath linens and other goodies!
Three ways to enter:
Purchase a daily item. (Or one every day…)
Share our daily promotion on facebook
Repost our promotion on Instragram
The more you take part, the better your chances of winning. So let's get going! Play now and play often!