Posted on
By Andrew Mackie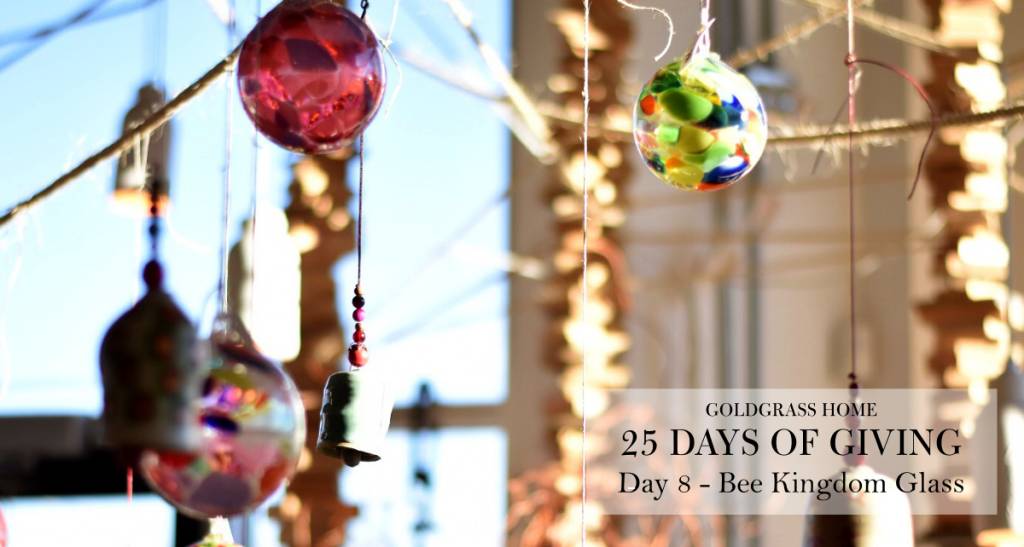 Today we're featuring our collection of glassware handblown by celebrated local artist collective, the
Bee Kingdom
. Their work has been shown in Galleries around the continent, including a major feature at the Glenbow Museum. And including…here.
Yes, we feel pretty luck to be able to show off their work.
This season, give the gift of glass. We have a few options. You can go for a set of their bright, lively Sunset glasses. Their crested scotch glasses or the full decanter set. Or one of their totally non-denominational, but appropriately seasonal 'Friendship Balls.' What better gift for a friend!
Elegant, lighthearted, and beautiful, Bee Kingdom glassware is a gift they will treasure for years and years.
……..
Remember, by taking part in our 25 days of Giving, you're not only getting awesome natural gifts for friends and family, and helping us support a great cause (10% of sales of daily feature items donated to Resolve), you're also entering to win an Ultimate Spa Kit, valued at over $1000. It's an amazing gift pack stuffed full of the world's finest and most luxurious skin and spa products, bath linens and other goodies!
Three ways to enter:
Purchase a daily item. (Or one every day…)
Share our daily promotion on facebook
Repost our promotion on Instragram
The more you take part, the better your chances of winning. So let's get going! Play now and play often!