Posted on
By Andrew Mackie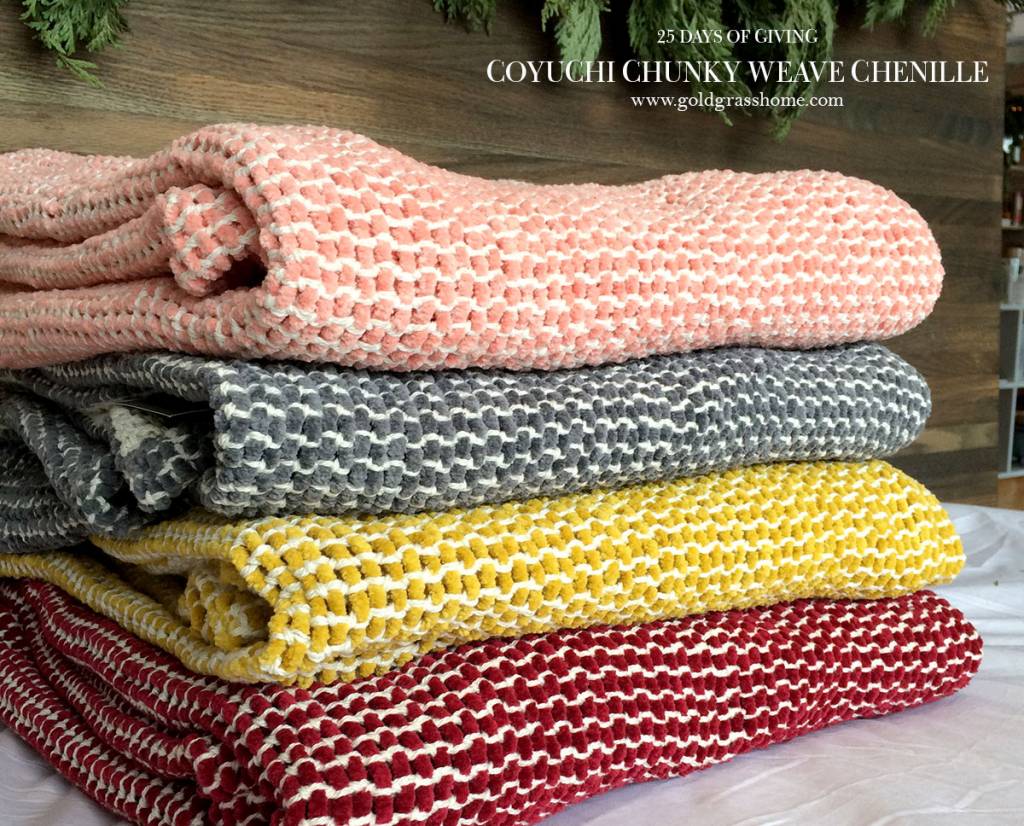 Forget about those not-so-nice faux-chenille blankets made from this-or-that type of nylon, acrylic, or polyester. These supersoft chenille throw blankets from Coyuchi are the real deal!
Made from only the finest, softest Organic cotton, this thick, chunky weave has been handwoven by a skilled artisan on a traditional wooden loom.
Won't they just love wrapping themselves (and you?) up and getting cozy in this plush, soft, blanket as the snow is blowing around outside?
And did you know, the word chenille is reference to caterpillar fur? Maybe it's appropriate for this soft, fuzzy style of yarn. But still not the first thing that would have come to mind. Either way, let's just say that these blankets simply feel really, really nice. What else do you need to know?
The Chunky-Weave Organic Cotton Chenille Blanket from Coyuchi is available in several colours, so you're sure to find a gift that goes with their decor.
As the Daily Feature for our 25 days of Giving, 10% of your purchase of these awesome blankets, or any Coyuchi linens, towels, blankets or robes will be donated to the Resolve Campaign. You can think of it as a double gift!
……..
We need your help spreading the word!
Remember, by taking part in our 25 days of Giving, you're not only getting awesome natural gifts for friends and family, and helping us support a great cause (10% of sales of daily feature items donated to Resolve), you're also entering to win an Ultimate Spa Kit, valued at over $1000. It's an amazing gift pack stuffed full of the world's finest and most luxurious skin and spa products, bath linens and other goodies!
Three ways to enter:
Purchase a daily item. (Or one every day…)
Share our daily promotion on facebook
Repost our promotion on Instragram
The more you take part, the better your chances of winning. So let's get going! Play now and play often!