Posted on
By Andrew Mackie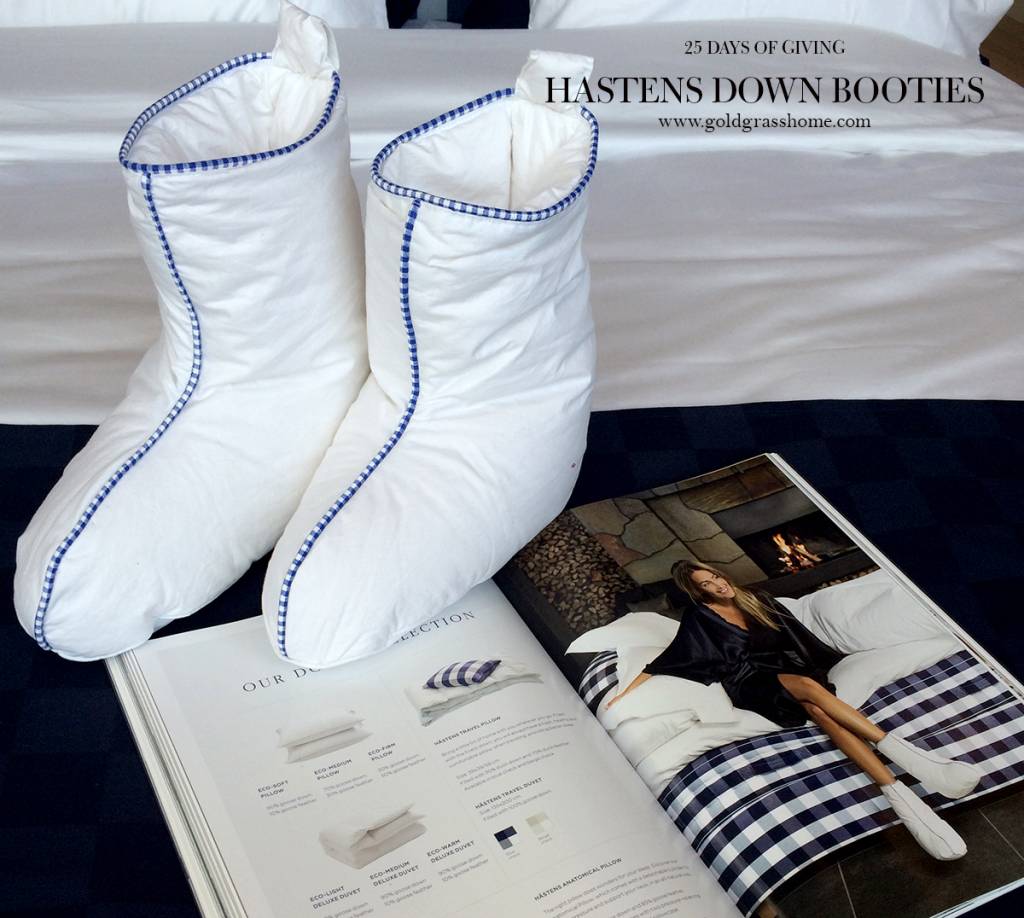 Today's Feature: Hastens Down Booties
Pillows for the feet? I guess that's one way of thinking about it. Down blankets for the feet might be another.
But if you, or the person you're buying a gift for, have cold feet, cool draughts, cold floors, these Down Booties from Hastens might just be the perfect way to keep the feet warm this winter.
Someone came in the other day and tried to tell us these down booties weren't sexy. Not sexy?! We beg to differ! Maybe they aren't frilly or lacy. But what's sexier than getting cozy on a cold winter night?
……..
Remember, by taking part in our 25 days of Giving, you're not only getting awesome natural gifts for friends and family, and helping us support a great cause (10% of sales of daily feature items donated to Resolve), you're also entering to win an Ultimate Spa Kit, valued at over $1000. It's an amazing gift pack stuffed full of the world's finest and most luxurious skin and spa products, bath linens and other goodies!
Three ways to enter:
Purchase a daily item. (Or one every day…)
Share our daily promotion on facebook
Repost our promotion on Instragram
The more you take part, the better your chances of winning. So let's get going! Play now and play often!