Posted on
By Andrew Mackie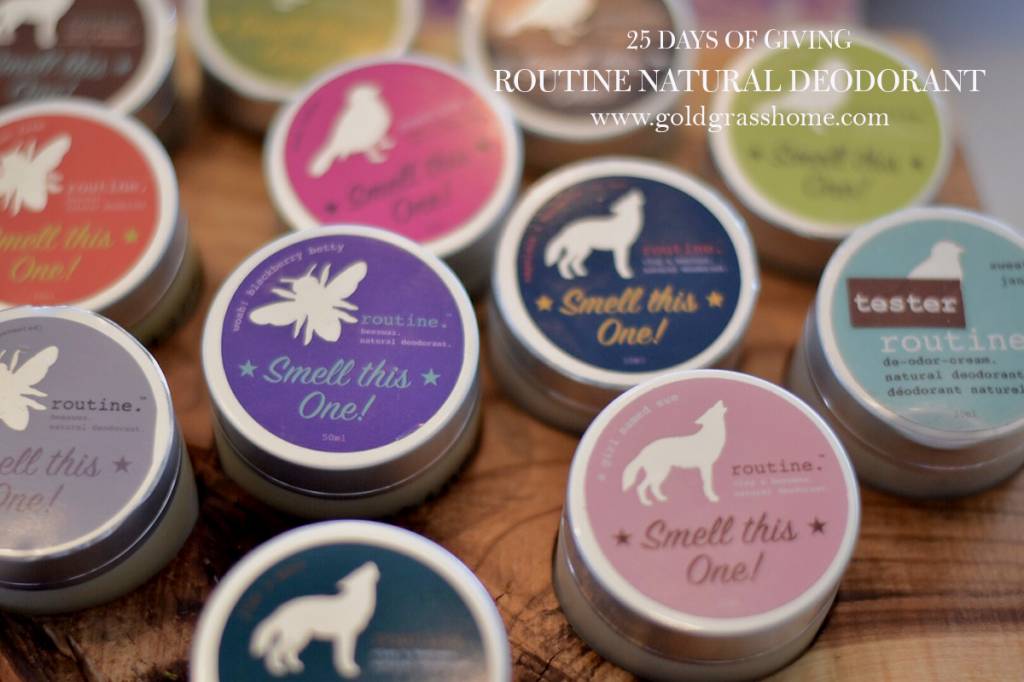 Sure this might look like the gift saying: 'Hint hint. You smell bad.' And, maybe this isn't a bad thing. We're supposed to be looking out for the people we love.
But really it's the gift saying: 'Hint hint. You might be better off not coating yourself in aluminum, blue dye #2 and synthetic fragrances. And by the way, it keeps you smelling good all day long…'
Either way, there are good reasons to tuck a tin or two of Routine natural cream deodorant in someone's stocking. Routine is really the natural deodorant that works, probably better even than the big name stuff from the drug store. Once people make the switch, they don't switch back. Plus, it's a great local story. Did see the Routine girls in this year's top 40 under 40?
……..
Last day on the 25 days of Giving Campaign. Thanks to everyone that took part, came in and helped us raise money to be donated to the Resolve campaign to end homelessness, And who helped us raise awareness by sharing the message out to your networks. Everyone that took part has been entered to win the Ultimate Spa Kit, valued at over $1000. It's an amazing gift pack stuffed full of the world's finest and most luxurious skin and spa products, bath linens and other goodies! We'll be announcing the big winner when we get back into the store on the 28th. Have a great Christmas/holiday!
PS. You can still get in some last minute entries. Here's what you need to do.
Three ways to enter this contest:
Purchase a daily item. (Or one every day…)
Share our daily promotion on facebook
Repost our promotion on Instagram
The more you take part, the better your chances of winning. Enter as many times as you can! So let's get going! Play now and play often!