Posted on
By Andrew Mackie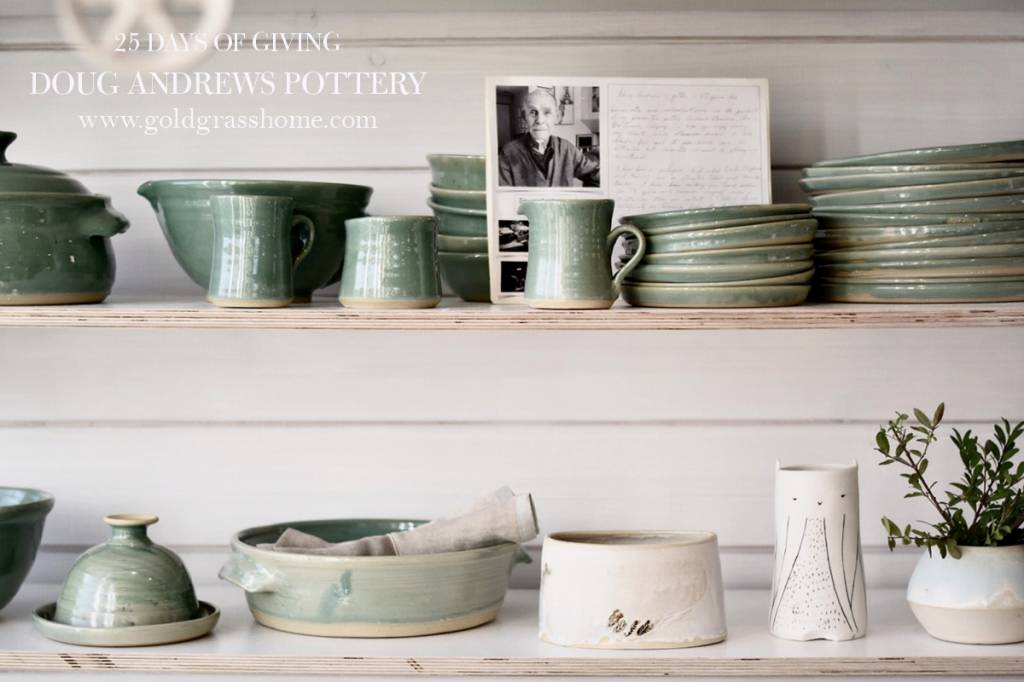 3 days left on the giving campaign, and today we're excited to feature the beautiful pottery from our dear friend Doug Andrews.
What do you need to know about Doug Andrews? Well for starters, he might be the coolest person you'll ever meet. At 89 years young, he can still crank out his pottery. But spend some time with him and soon you'll be talking art, philosophy. He'll be reciting poetry, and generally charming you and everyone else in the room.
His pottery is distinct and modern, yet decidedly the handiwork of a true artist, with subtle, functional shapes and rich glazes. All inspired by his life and history, with collections named after moments and places in time, towns from his youth, inspirations.
Grab a piece. Pick up a set. Definitely a gift for that person that truly appreciates craft, style and quality.
……..
Getting down to the last few days on the 25 days of Giving Campaign. Last few days to take advantage of these daily deals, and joining us on the giving campaign. But don't stress. That's why we're here. By taking part, you're not only getting awesome natural gifts for friends and family, and helping us support a great cause, you also get 10% off the daily feature, and now 15% of the sale will be donated to the Resolve campaign to end homelessness. And you're also entering to win an Ultimate Spa Kit, valued at over $1000. It's an amazing gift pack stuffed full of the world's finest and most luxurious skin and spa products, bath linens and other goodies!
Three ways to enter this contest:
Purchase a daily item. (Or one every day…)
Share our daily promotion on facebook
Repost our promotion on Instagram
The more you take part, the better your chances of winning. Enter as many times as you can! So let's get going! Play now and play often!