Posted on
By Andrew Mackie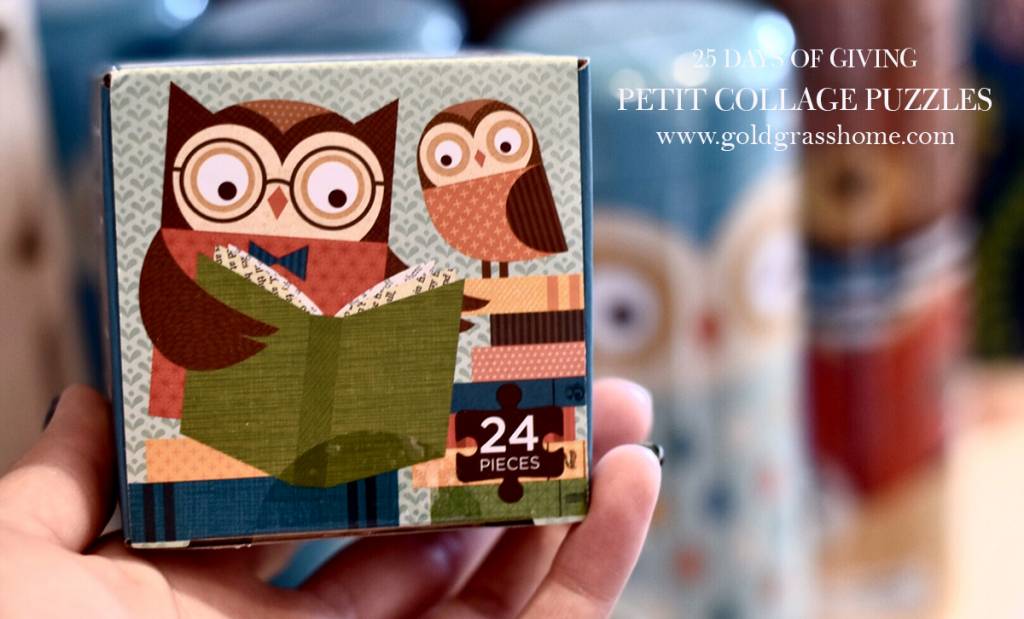 Over and over and over. How many times have we done this puzzle, my boy and I?
Too many to count. It never gets boring. When he's mastered one picture, we move on to a harder, more intricate one. I had to help him a little at first, but now he's pretty much on his own. Though sometimes he tries to put a piece in the wrong place on purpose to test if I'm paying attention.
Today's feature is Petit Collage, specialists in modern natural fun. Check out their wide selection of puzzles, games, wall stickers & décor. Animals, nature, undersea scenes. Start some geography with a world map puzzle. All illustrated with hip modern style. Brighten up their room, or give the gift of hours of healthy, natural, challenging fun!
……..
Getting down to the last few days on the 25 days of Giving Campaign. Last few days to take advantage of these daily deals, and joining us on the giving campaign. But don't stress. That's why we're here. By taking part, you're not only getting awesome natural gifts for friends and family, and helping us support a great cause, you also get 10% off the daily feature, and now 15% of the sale will be donated to the Resolve campaign to end homelessness. And you're also entering to win an Ultimate Spa Kit, valued at over $1000. It's an amazing gift pack stuffed full of the world's finest and most luxurious skin and spa products, bath linens and other goodies!
Three ways to enter this contest:
Purchase a daily item. (Or one every day…)
Share our daily promotion on facebook
Repost our promotion on Instagram
The more you take part, the better your chances of winning. Enter as many times as you can! So let's get going! Play now and play often!