Posted on
By Andrew Mackie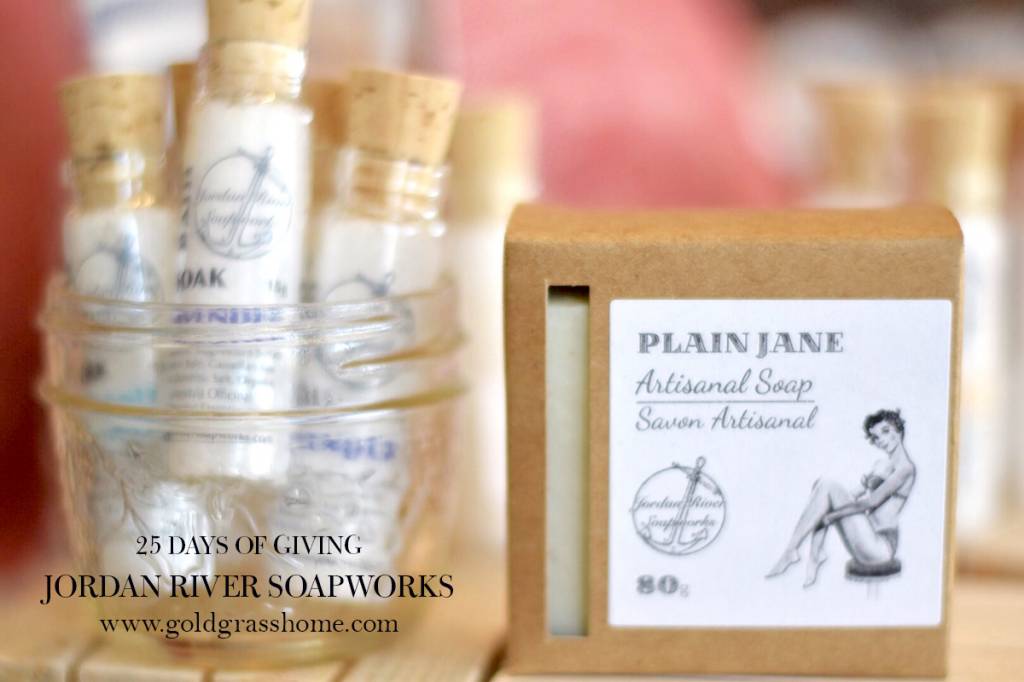 Stocking stuffer day! Why not fill the socks with these beautiful natural soap and bath goods from Jordan River Soapworks.
Let's face it, way too many people suffer from irritation, reactions and dry skin thanks to all the junk that's in modern skincare products. The founder of Jordan River had this issue. So she started her own soap company, dedicated to making something better.
You don't need to go as far as doing something like that. You can just get her stuff. Treat yourself to a fresh, clean bath (or shower.) And live happily ever after.
These soaps and bath products are handmade in BC, using the best, cleanest stuff around. Beautiful, natural and loaded with the wild essence of the West Coast. A stocking stuffer they're sure to love. Way better than that lump of coal you were thinking about…
……..
Things are heating up on the 25 days of Giving Campaign. Not too many days left to find that perfect gift. But don't stress. That's why we're here. By taking part, you're not only getting awesome natural gifts for friends and family, and helping us support a great cause, you also get 10% off the daily feature, and now 15% of the sale will be donated to the Resolve campaign to end homelessness. And you're also entering to win an Ultimate Spa Kit, valued at over $1000. It's an amazing gift pack stuffed full of the world's finest and most luxurious skin and spa products, bath linens and other goodies!
Three ways to enter this contest:
Purchase a daily item. (Or one every day…)
Share our daily promotion on facebook
Repost our promotion on Instagram
The more you take part, the better your chances of winning. Enter as many times as you can! So let's get going! Play now and play often!