Posted on
By Andrew Mackie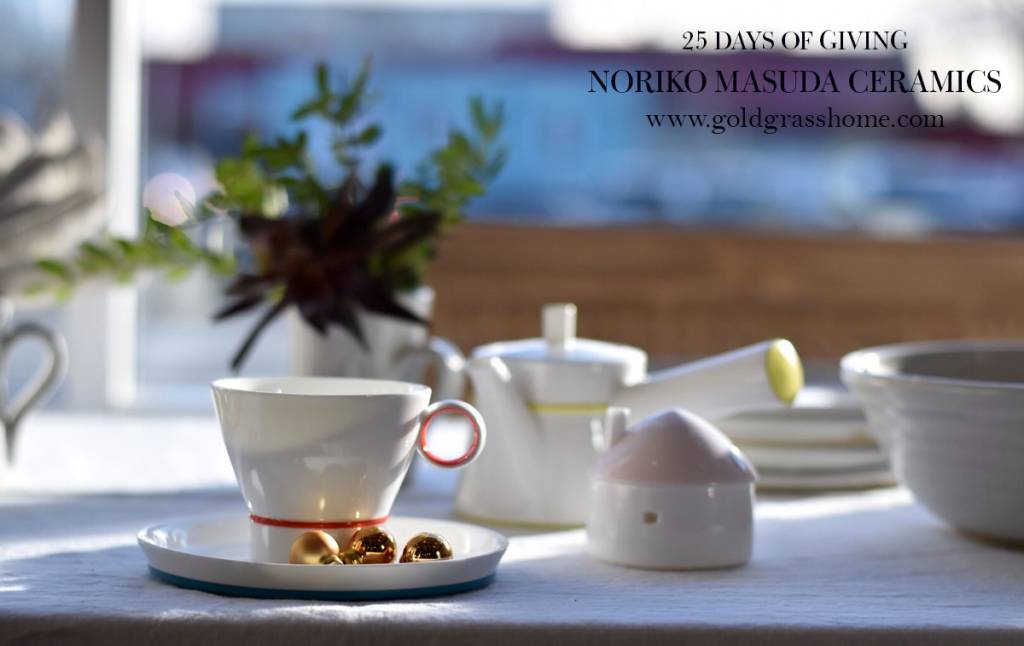 Noriko was one of the ones that came in and bought the coolest stuff. This was in our old store. Years ago. She would pop in once in a while and leave with one of our favorite things, one of those unique, special things that not everybody went for.
And then, she disappeared.
'Was it something we said?' we wondered. 'Did she not get the letter telling her that we'd moved?'
We shouldn't have been surprised when she showed up on the scene again, this time making the coolest stuff. Turns out she had ditched her old job, and following a dream, fled to a specialized ceramics school in England. After years of training, she ended up back here, at a residency at the famed Medalta Pottery Studios. Here she creates her unique, hand cast ceramics that resonate with cultural history and high-design.
Got someone on your list that loves the cool stuff? A charming tea set or one of her exquisite little houses, perhaps? This awesome, handcrafted bone china from local artist Noriko Masuda might just be the perfect thing! Get it while the getting's good, as today's feature on our 25 days of Giving Campaign!
……..
Things are heating up on the 25 days of Giving Campaign. Not too many days left to find that perfect gift. But don't stress. That's why we're here. By taking part, you're not only getting awesome natural gifts for friends and family, and helping us support a great cause, you also get 10% off the daily feature, and now 15% of the sale will be donated to the Resolve campaign to end homelessness. And you're also entering to win an Ultimate Spa Kit, valued at over $1000. It's an amazing gift pack stuffed full of the world's finest and most luxurious skin and spa products, bath linens and other goodies!
Three ways to enter this contest:
Purchase a daily item. (Or one every day…)
Share our daily promotion on facebook
Repost our promotion on Instagram
The more you take part, the better your chances of winning. Enter as many times as you can! So let's get going! Play now and play often!