Posted on
By Andrew Mackie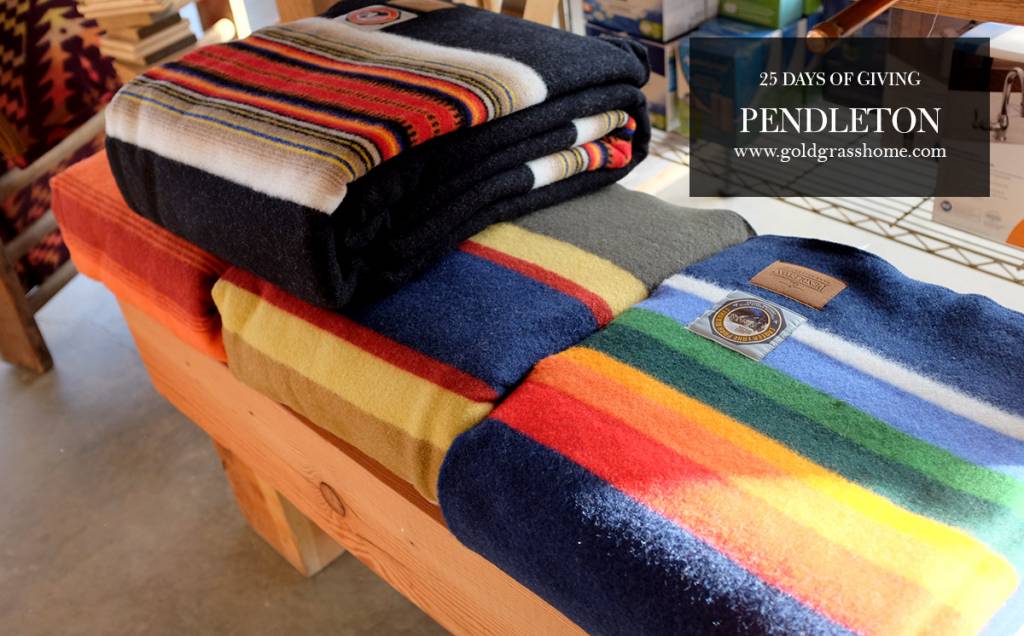 Lucky day 13. Oh man, it's going by fast. Too fast. But a perfect day to feature a true icon: Pendleton. From their collection of stylish wool blankets you're sure to find a gift that stands out in anyone's home.
Yes, today is your chance to gift a piece of history. Pendleton, one of North America's original woolen mills, has been making their signature blankets and textiles since the 1880s. And their commitment to quality hasn't changed.
These rugged wool blankets feature bold patterns inspired by historic Native American designs from across the continent. They are classic, timeless and beautiful. A gift that will be enjoyed and loved for years and decades.
……..
We've raised the stakes for our 25 days of Giving campaign. By taking part, you're not only getting awesome natural gifts for friends and family, and helping us support a great cause, you also get 10% off the daily feature, and now 15% of the sale will be donated to the Resolve campaign to end homelessness. And you're also entering to win an Ultimate Spa Kit, valued at over $1000. It's an amazing gift pack stuffed full of the world's finest and most luxurious skin and spa products, bath linens and other goodies!
Three ways to enter this contest:
Purchase a daily item. (Or one every day…)
Share our daily promotion on facebook
Repost our promotion on Instagram
The more you take part, the better your chances of winning. Enter as many times as you can! So let's get going! Play now and play often!