Posted on
By Andrew Mackie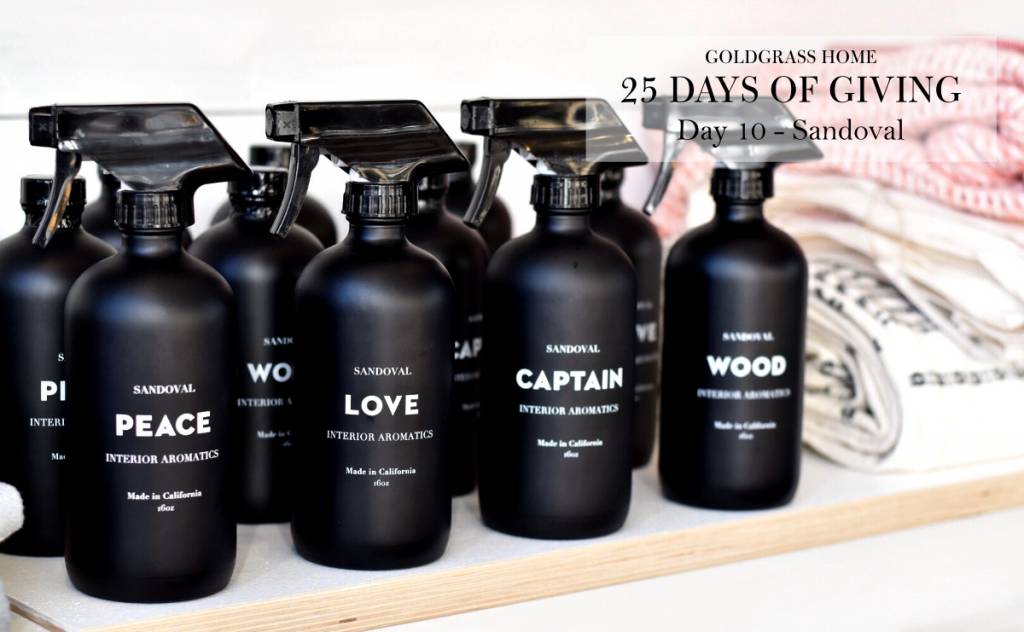 Shouldn't everything in life come energized with a magical crystal? We don't think it's a bad idea, although more difficult for some things. Like maybe socks… But tucked inside every bottle of Studio Sandoval Interior Aromatics, it works perfectly.
In addition to being made from the purest essential oils and absolutes, Sandoval adds power, meaning and intention to every spray with the crystal inside, charged up with the vibes of the full moon. And did we mention they smell absolutely amazing? I will now. They smell absolutely amazing.
Warning though, one spray and you might be hooked. We've seen it more than once. And these super sexy black glass bottles are something you're probably going to be happy to leave out on display. (I should say, the special person you're buying them for as a gift will be leaving them out on display. You're not shopping for you, are you? Well… Maybe one for them, and one for you. Or two…)
Sandoval Aromatics are carefully handcrafted in California, and can be used as a room spray, linen & pillow freshener, and to refresh any of your surroundings, pretty much guaranteed to make you feel good about yourself.
……..
We're raising the stakes for our 25 days of Giving campaign. By taking part, you're not only getting awesome natural gifts for friends and family, and helping us support a great cause, you also get 10% off the daily feature, and now 15% of the sale will be donated. And you're also entering to win an Ultimate Spa Kit, valued at over $1000. It's an amazing gift pack stuffed full of the world's finest and most luxurious skin and spa products, bath linens and other goodies!
Three ways to enter:
Purchase a daily item. (Or one every day…)
Share our daily promotion on facebook
Repost our promotion on Instagram
The more you take part, the better your chances of winning. So let's get going! Play now and play often!